Our factory is equipped for innovation, automation, and smart-factory technologies to run a smooth and safe supply chain.
Factory Size: 150,000 square meters.
Location: Dongguan City, Guangdong Province, China.
Production plant: Three production buildings, 11 floors, 17,000 square meters total workshop area.
Warehouses:
Two raw material warehouses equipped with a fully automated intake and delivery system. Our warehouse is also managed with a fool-proof bar code system, controlled through our ERP system.

O

ne Finished Product warehouse covering 3000 square meters.
One high ceiling

accessories and packaging

warehouse covering 3800 square meters, which consists of three levels and one carton and packaging warehousing that covers 8000 square meters.
Monthly Production Capacity:
Toiletries 7.5 million pcs.

Lipstick 2.5 million pcs.

Another color cosmetics 1.2 million pcs.

Parfum and fragrance mist 1.5 million pcs.

Assembly 1,200,000 sets.
To keep pace with the competitive market, we continuously shift our workshops from man-power driven to semi-automation by investing every year in modern equipment and lean process optimization.
Mixing Workshops:
Stainless steel storage tank for weighing and delivery for common bulk raw materials

Fully automatic, program controlled, emulsion tank

CIP hot water generation system
Bulk Filling Workshops:
Fully automatic bottle filling lines (4 lines)

Fully automatic tube filling lines (6 lines)

Sheet mask filling line
Color Cosmetics Workshops
Korean-imported automatic lipstick filling machines (3 lines),

Fully or semi-automatic stainless steel mold lipstick machine (2 lines)

Four-color swirl cream filling machine

Various color filling facilities such as mascara, lip gloss tube, godet filling, etc.
Fragrance Plant
6 sets of Fusion tanks and chill and filter facilities

Two maturation rooms occupy 700 square meters containing 80 500L stainless steel maturation tanks.

Fully automatic glass bottle filling and crimping machine

2 semi-automatic EDP filling machines
Water Purification System
We are here for all your business needs and questions.
Please feel free to contact us on your queries and we will get back within 24 hours.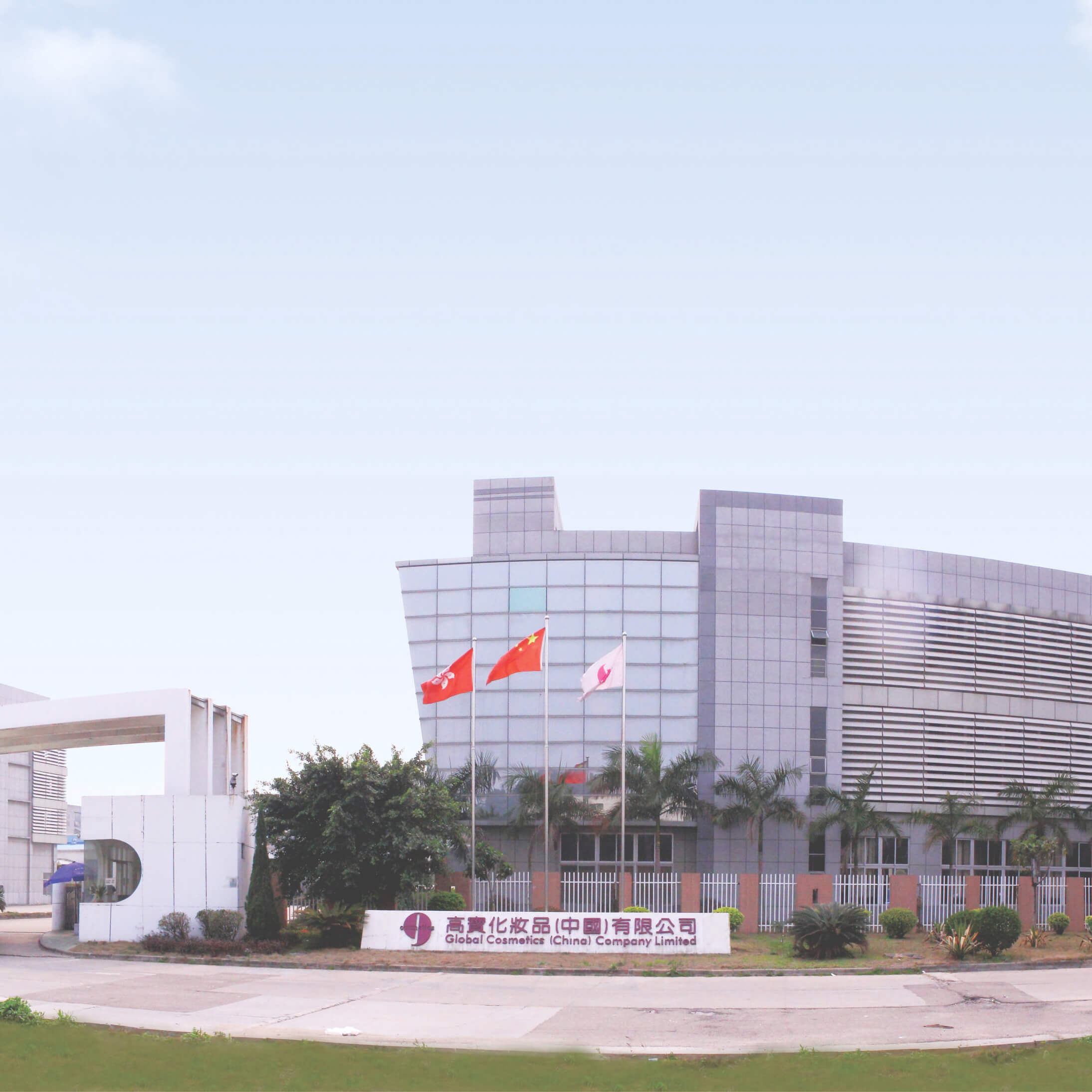 Our factory capabilities are equipped for innovation, automation and smart-factory technologies to run a smooth and safe supply chain.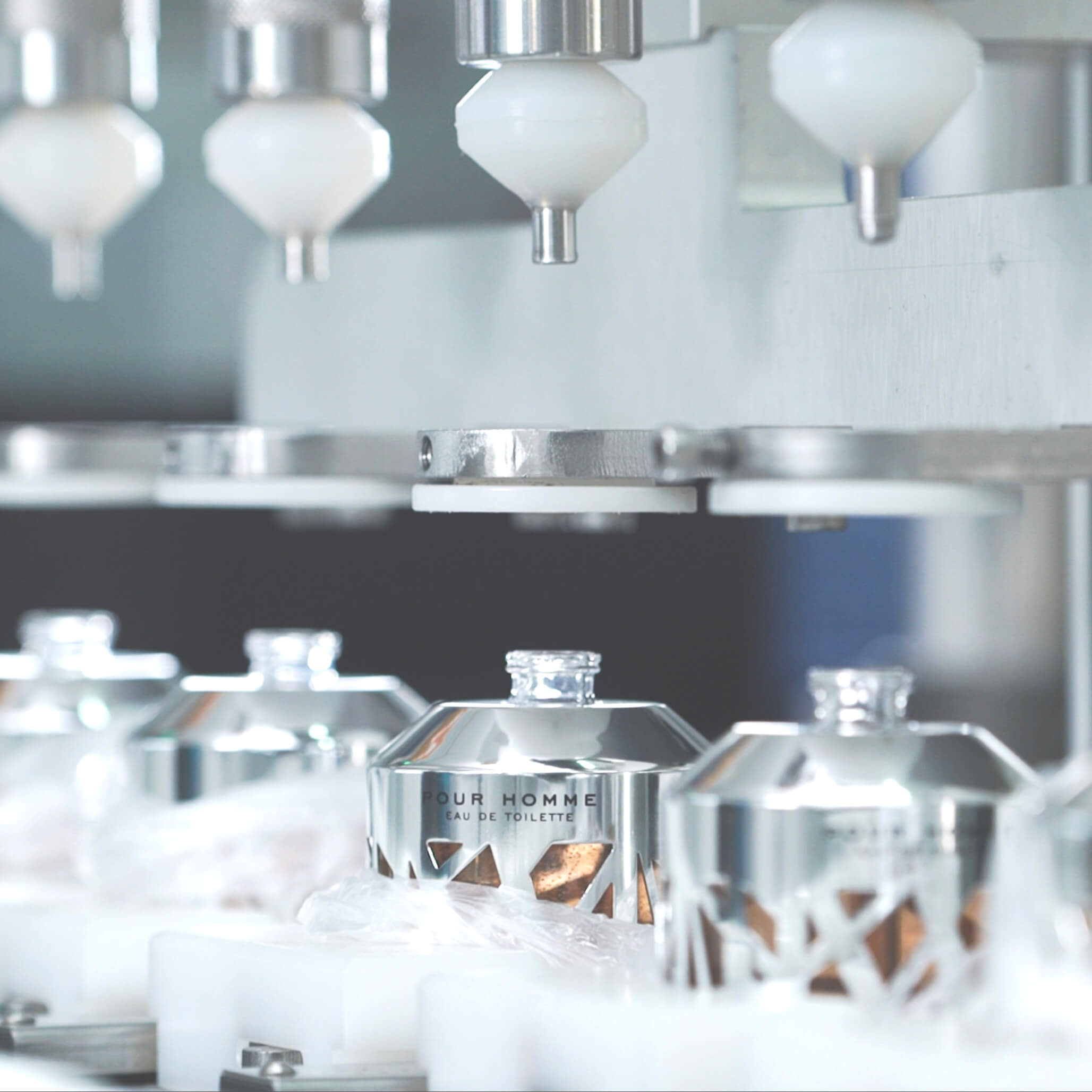 Factory Of The Future Industry 4.0
Inspired by the factory of the future Global Cosmetics walks in hand with the latest technologies integrating Industry 4.0 systems on the production line.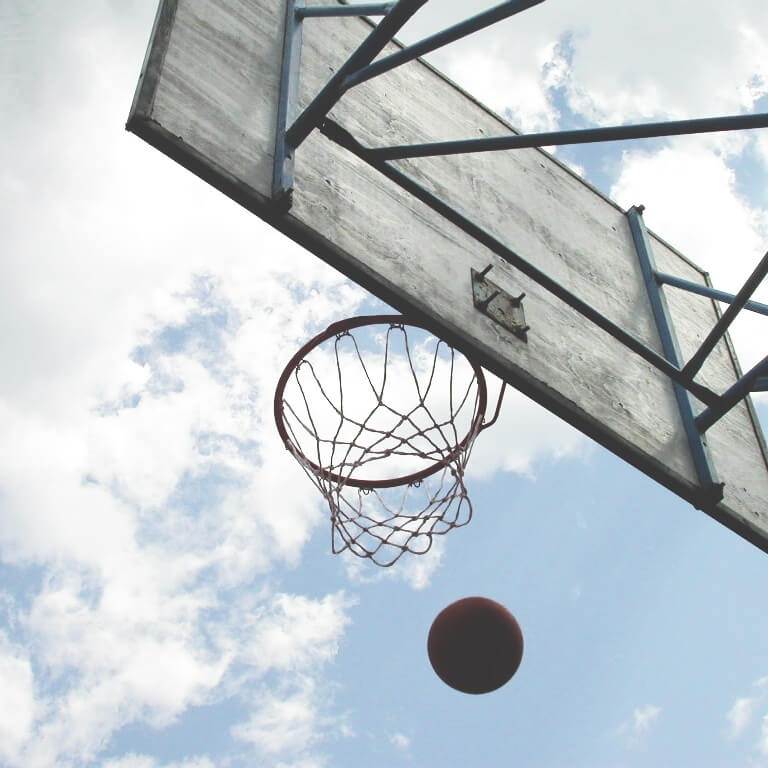 Social & Recreational Facilities
Global Cosmetics Facilities is located at our factory. There are several sport activities, recreational areas,and comfortable dormitories for all the staff.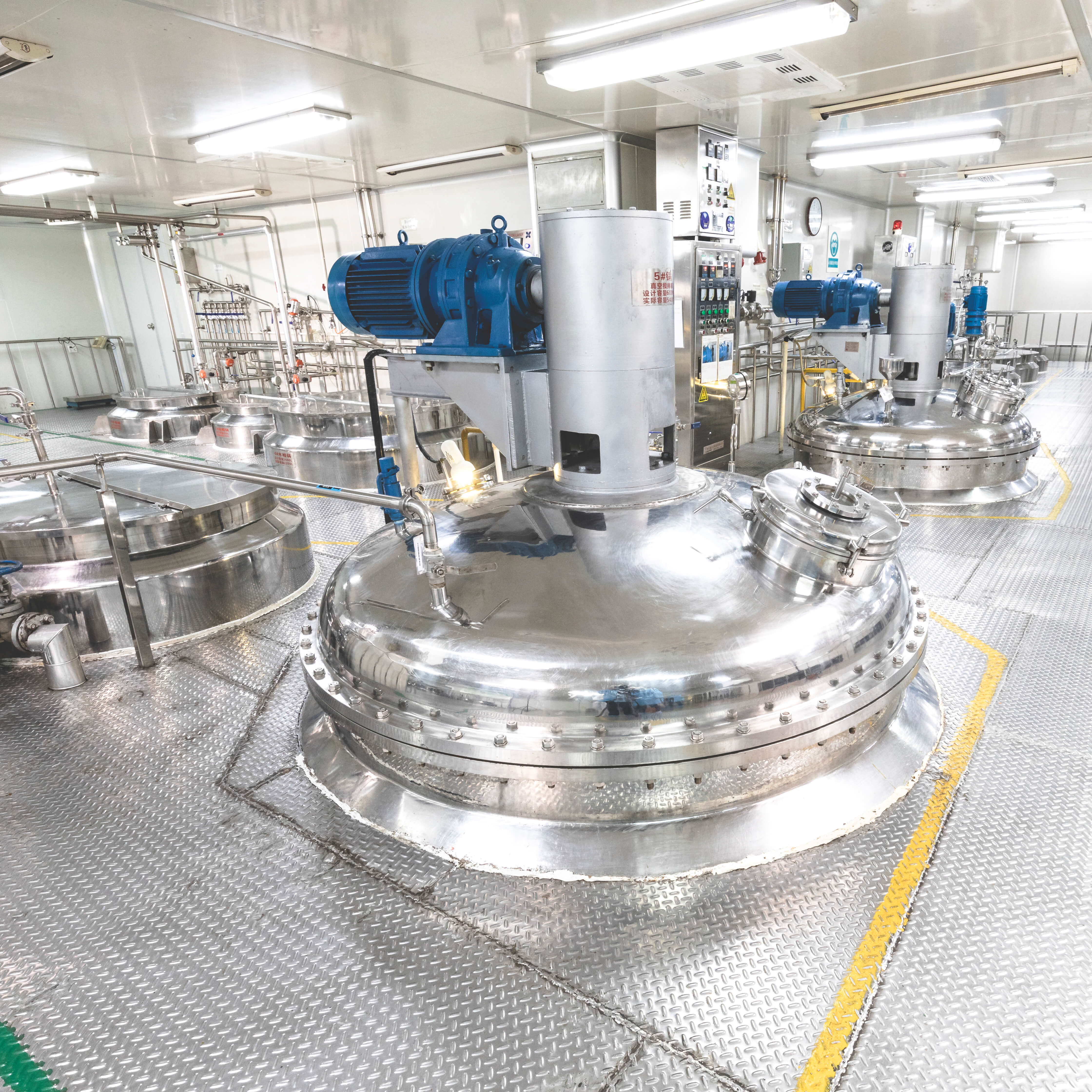 Global Cosmetics production process is divided in 5 critical stages. From acceptance of raw material to delivery we assure a smooth cosmetic manufacture.