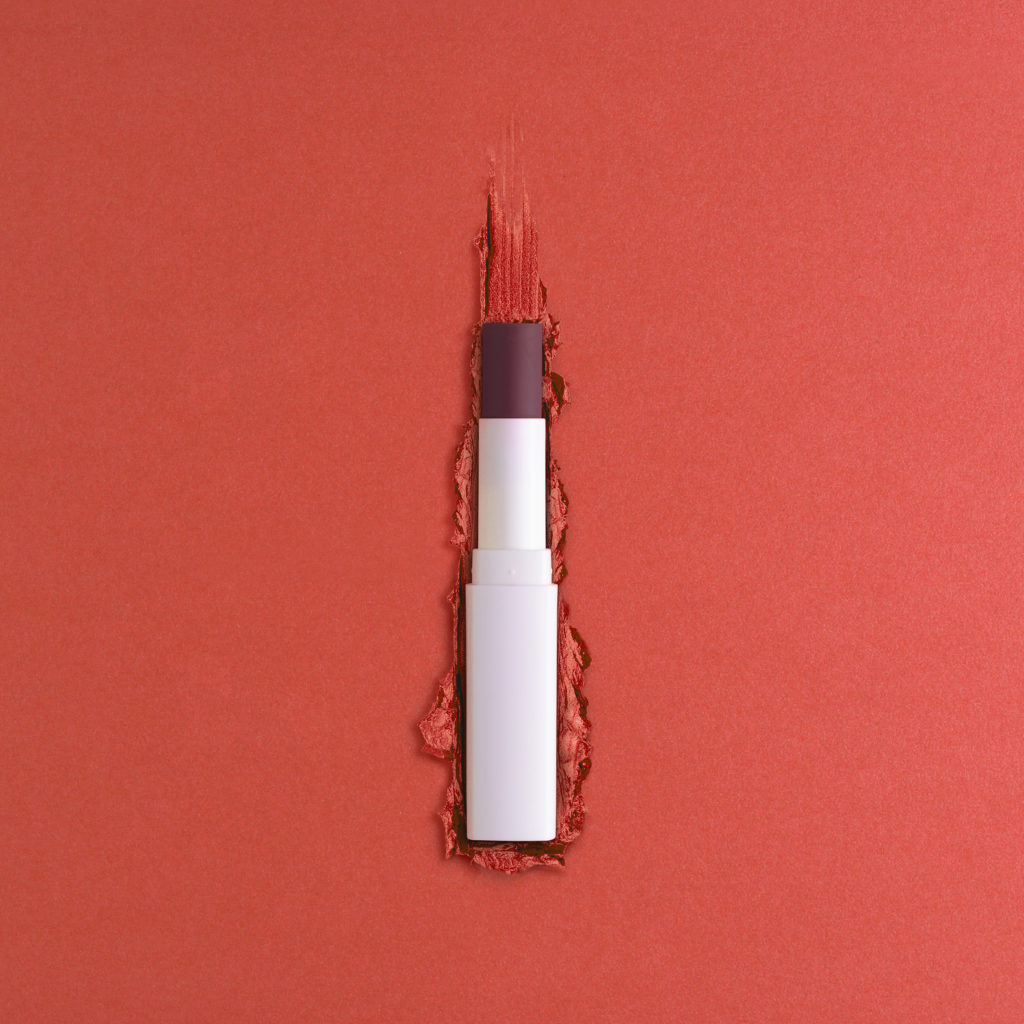 Global's revolutionary patented "Emulsion Colour Changing Lipstick" has been chosen as finalist in the category of Beauty Formula at Cosmopack Asia 2019.
Global's revolutionary patented lipstick formula has a magical feature to reveal the actual lipstick colour after application. The hydro emulsion technology enables the lipstick to contain water soluble active ingredients, providing a powerful moisturizing and ultra-long wear properties.
The exclusive patented hydro-emulsion technology has created a mysterious and functional lipstick formula with the most advanced stability ever. An explorative visual impact inspires a surprising color effect, in which the actual color is only revealed after application. Our specific water-in-oil emulsification technology allows the lipstick to hold water content up to 10%, which allows the most water-soluble humectants or water-soluble plant extracts, known as Hyaluronic Acid, Aloe Vera Extract, Glyceryl Caprylate, Glycerin, Propylene Glycol to be added to the innovative formula. The high-content of water soluble active ingredients enables the lipstick to have powerful and ultra-long-lasting moisturizing effect, which makes the lips attractive, smooth and supple. With our modern technology, the color pigmentation was specially treated in the formulation process. Pigments that are wrapped inside the emulsion droplet will release when the lipstick is applied on the lips. The emulsion also creates an ultra-long wear property for lipstick that could hold up to 24 hours. This is both effective as a decorative make up product and skin care product with various functional properties.
WHAT MAKE THIS PRODUCT SO SPECIAL
A major breakthrough of the lipstick formula is to go against the traditional oil and wax formula, and reinvent a high water content emulsion formula. With our exclusive hydro-emulsion technology, this lipstick has a mysterious power to reveal the actual lipstick color after application. It contains water soluble active ingredients, plant extract, functional and anti-aging active ingredients, such as Rose Stem Cells, Vitamin C ( Ascorbic Acid), Polysaccharides, Hexapeptide, Amino Acid. The lipstick pigmentation could hold up to 24 hours. This product is successful as a make up decorative lipstick and a multi-functional product, benefiting the health of the lips.